Show All
10 December 2010 - Aloha Dr.Bose, My post op update: I have had a remarkable experience as I have had no problems at all.I have been a bit Conservative with my exercises but as of last week I walk atleat two or three miles on the beach daily.I have never had pain or swelling since the surgery.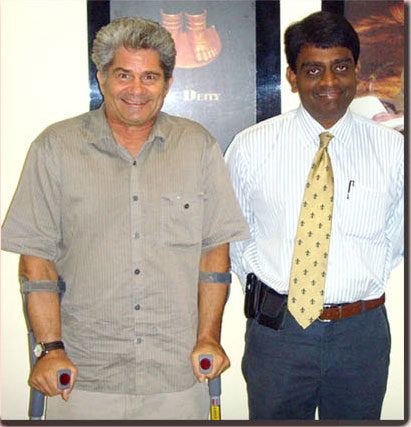 Iam able to stand up straight and all my friends think Iam taller! I have actually become something of a local celebrity as people come up to me and tell me how much Iam improving.One man yesterday said "I can't believe it...you look normal!"
My local doctors are extremely impressed.
Iam still excercising with crutches in the morning as Iam trying to rid myself of my previous limp.I walk with perfect posture for approximately 100 yards and then do my leg exercises.I repeat this three times,My limp is 85 percent gone.I will keep you updated.
I miss everyone at your hospital,they are absolutely the cutting edge of competent compassionate health care.Thank you again for a wonderful experience.
Sincerely,
Mark Magennis - USA,25.10.10
Hip Resurfacing Surgery - 02/Sept/10